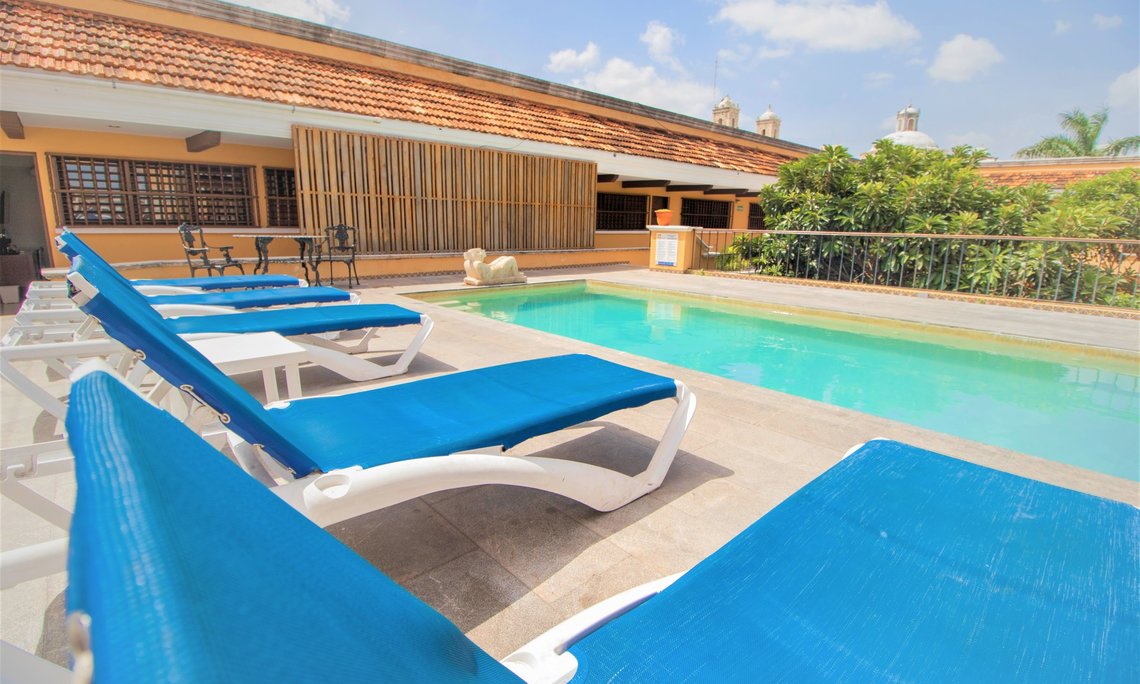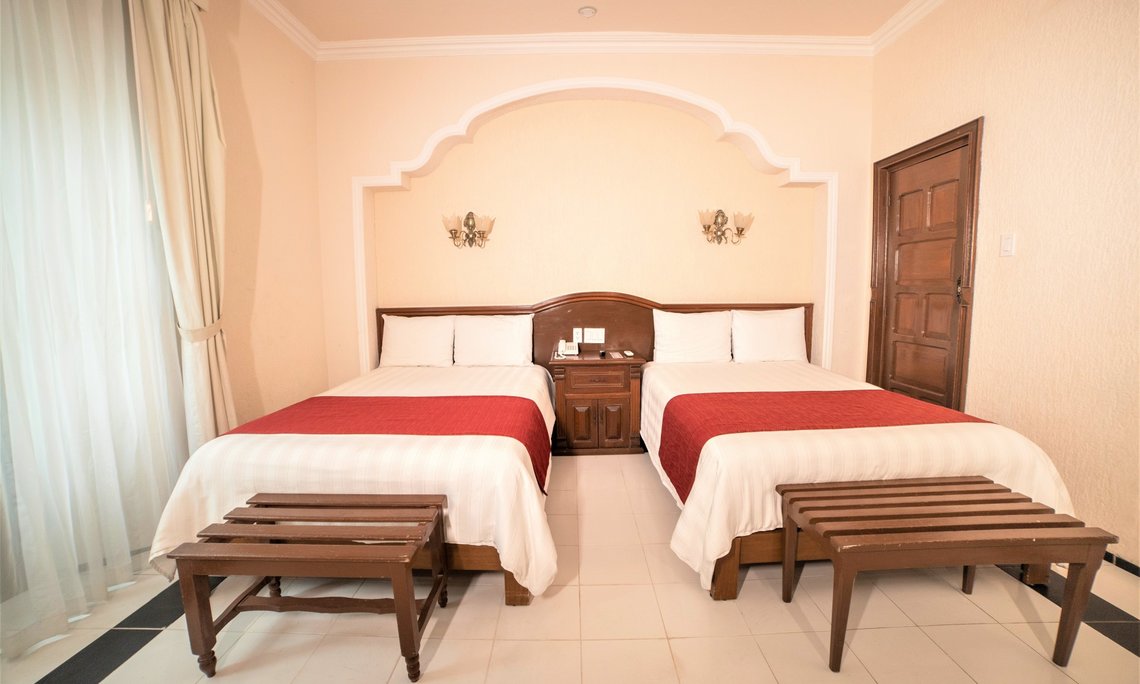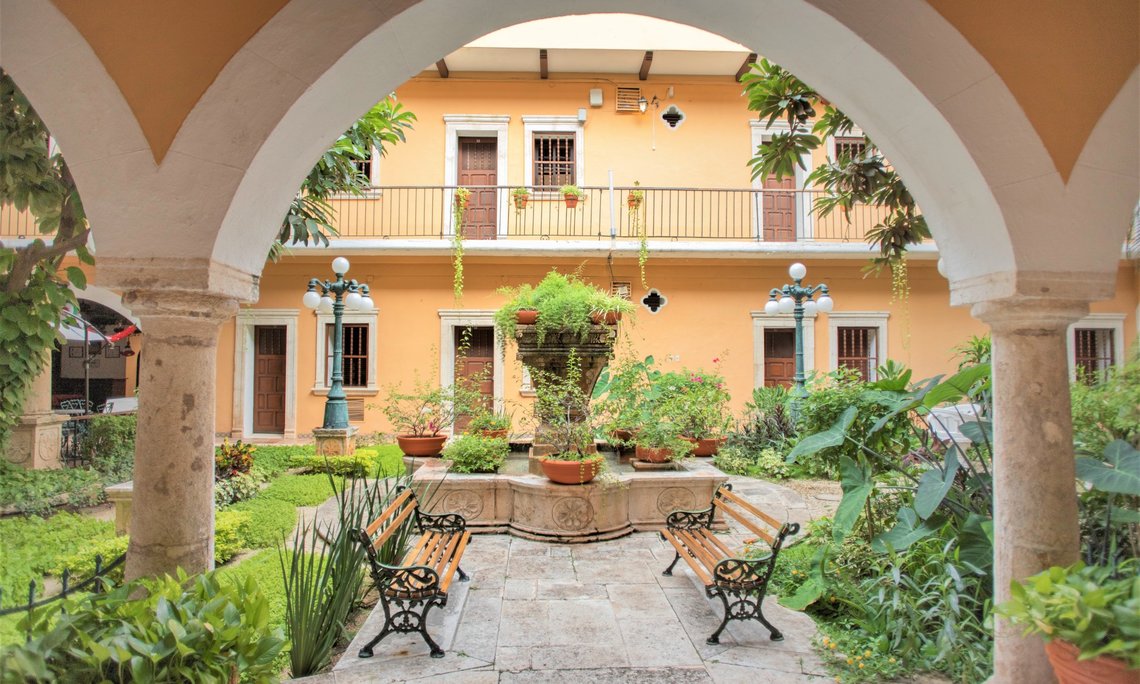 There´s a place in which for a moment you can forget of the world, and in another, realize you´re still there. This double reality shakes you until the point you become addicted, in a sway of the colonial and modern styles.
The beautiful musical notes of the living romantic songs will delight you every afternoon at restaurant, while you enjoy a regional dish from the extensive variety of our menu.
The spectacular view of the pool, located on the third floor, will tell you about how impressive Merida is, and once you´ve tried to discover it by yourself, you´ll never forget of the perfect location where you are, surrounded by the most touristic atmosphere of the city.