We are very excited to announce that all renovation work is over.

Now you can enjoy improved facilities in a prime location.

We are sure that you will be seduced by several and powerful reasons: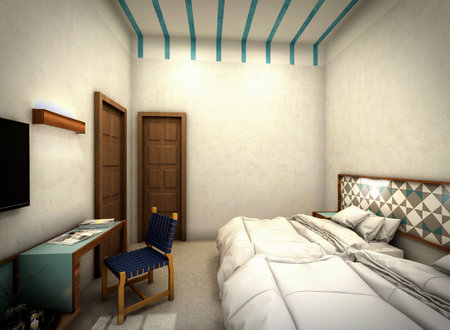 1. Our fresh, contemporary decor.
2. Very comfortable and new mattresses brand Restonic.
3. Pasta headboard with a design made exclusively for the Hotel Caribe.
4. Bathrooms completely renovated with beautiful stone finishes, accessories of the best brands and internal tempered glass doors not to mention that all pipes and heating systems were switched.
5. Walls restored with modern materials and treatments to prevent any kind of moisture problems.
6. All screens are LED.

We have no doubt that the colonial warmth of our areas just a half block from the cathedral will give a plus to your stay without adding that our building contains important story of Merida since the sixteenth century.
We take this opportunity to inform you that our restaurant has changed times and now offers service from 7am to 4pm and drove a full and hearty breakfast buffet for: