Restaurant Bar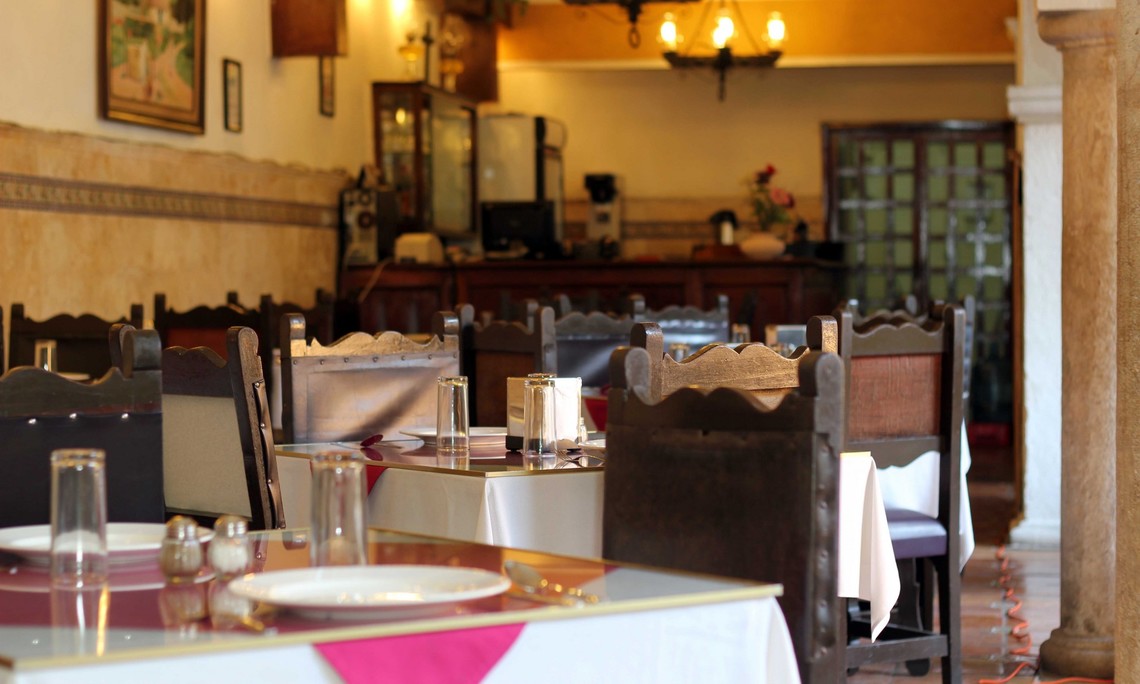 With its international and regional menu, it delights guests with a delicious and traditional flavor in each dish or drink. Has the total capacity for 80 persons in the garden area. Every day at lunch time we count with the "Peña Trovera del Caribe", a group of troubadours that have been meeting for 20 years to sing Yucatecan songs for the simple pleasure of doing it. Those men and women of different ages brighten up the place with their voices and enthusiasm.
All children are very welcome. That is why we have considerations especially for them:
Up to 2 children under 12 eat free on the same plan as their parents. Promotion valid per room.
Our restaurant has high chairs, special children's menu and activity sheets with pencils.

Cafetería "El Mesón"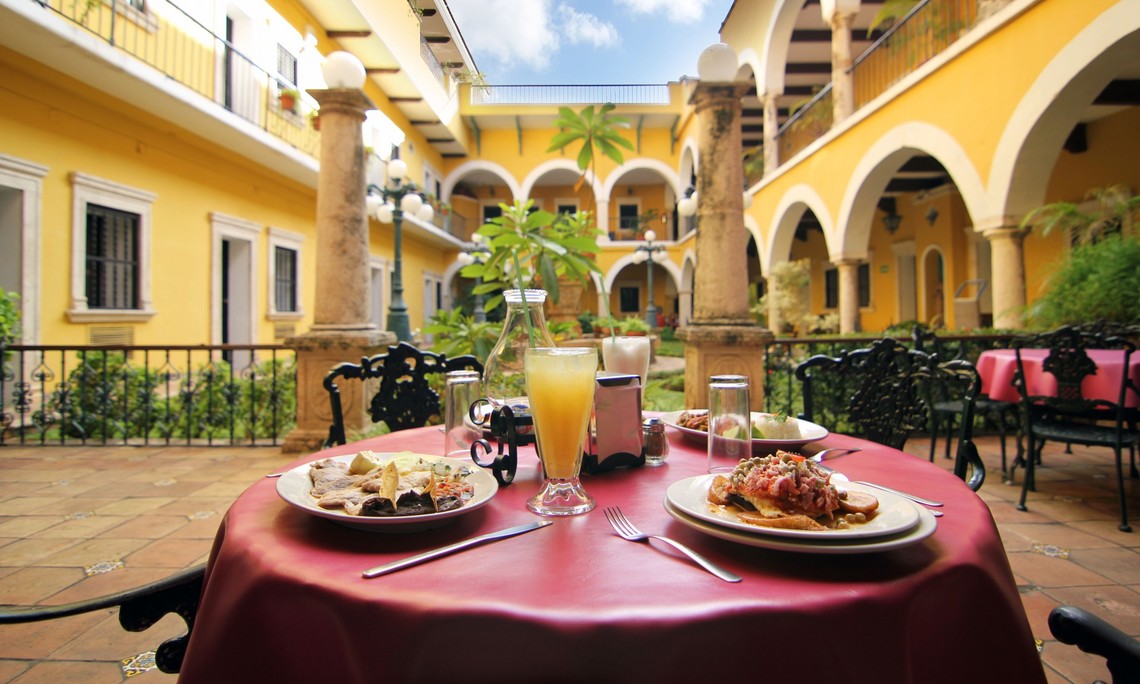 This cafeteria is divided in two sections: the air conditioned and television area (for 17 guests), and the Higalgo park area, with 32 outdoor seats in this active and transitated park.
We also provide next services: laundry ($), medical assistance ($), car rental ($), tours ($), ironing kit and parking lot service (free from 7 in the night to 7 in the morning, and free parking 24 hrs.